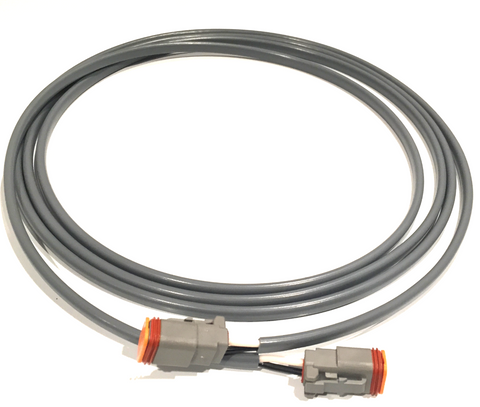 Adapter Cable Extension - SG-DT-DT-108 | Skid Steer Genius
This extension works with our CB-1000 and 4000 and Y-Adaptors to extend controls up to 9 feet. Works great on your Cat Dozer Blade to Bobcat application.
---
We Also Recommend
---
Hi I purchased a SG-CB-2000x for my T770 bobcat, so# 14930, it is all hooked up and works well, i am wondering if it is possible to separate the functions of tilt and angle to use one function on the left joystick and the other on the right joystick, with both functions on the right joystick you don't get the fine control as needed when moving dirt, please let me know, cheers Doug

You should not have both functions on the right. One function is on the left and one on the right. In addition, you can latch the function by using the top of the button and momentary by pushing the bottom of the button. This allows you to select the function and then operate it finely with the flow control without trying to push two buttons at the same time.

Does this fit with kubota SVL 97-2

This is an extension cable for our controls.  Do you have something from us that you need to extend?