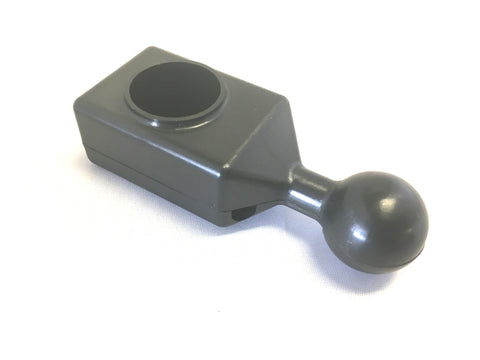 Super Controller Joystick Housing - SG-JS-A&B - Replacement Plastic Housing
These are original Super Controller Joystick plastic housings.  Did you accidnetally break your joystick but the control portion still works.  If you just need to replace the housing then this is what you need.  Price includes the top and bottom portion.  4 easy screws to replace.
2 Parts shipped in this package SG-JS-A and SG-JS-B.
---
We Also Recommend
---
Im wanting to replace a JOYSTICK HOUSING and get a spare one at the same time, but dont want to pay 100s of dollars to post to Australia. do you have a cheaper option for post please. thanks Phil

Well that is a problem.  We are both away for a while and all of our shipping is covered by our fulfillment company.  We negotiate the best that we can to get the cheapest prices possible with the best service but unfortunately inexpensive items still cost the same as more expensive items to ship.  We don't really have a means to manually ship these anymore as I would need to have the small piece shipped to me and then just put it in the mail and hope for the best.  We have had so many items lost by doing it this way that we just don't do it that way anymore.  Sorry.