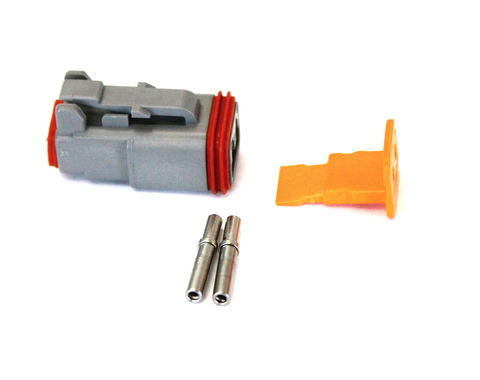 Deutsch - 2 Pin Plug (Qty 10) | Skid Steer Genius
10 Pack Dealer Pack - Part #DT06-2S-COMPLETE x 10
If you need extra plugs for more attachments that you may have then here they are.  This is the 2 pin Deutsch plug that mates to our controllers.
---
We Also Recommend
---
I need one of these duetsch connections. 2 pin. Pulled mine off the 6 way dozer blade.

We don't sell just one because our fullfilment company charges too much for handling.  Try Napa or any harware or marine store for just one.  They are very common.