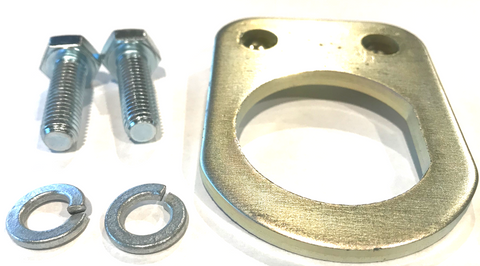 Kubota SVL 75/90 14 Pin Connector Bracket - Works with Bobcat, John Deere and others | V0511-77320
Kubota SVL 75/90 14 Pin Bracket. 
14 Pin connector mounting bracket.  Works with Faster hydraulic block found on Kubota, Bobcat, Case, Cat and others.  Check yours before ordering.  Can be customized and added to practically every kind of machine.
---
We Also Recommend
---
thank you for answering my question so fast! I asked about the: "Hello Hello I see you have a full kit SG-KIT-DT-14-F - 14 PIN FEMALE KIT - DEUTSCH - ATTACHMENT SIDE Do you have a full kit for the machine side including mounting bracket 14 Pin connector if so can you send me the part number?" I see this now I have a 2023 Yanmar V10 Small Loader and did NOT come with wiring to the loader arms. Im trying to match my 2019 CAT 908 Small loader connector setup. This way all attachments work seamlessly. You wouldn't happen to know the pin configuration for the 2019 CAT 908M Loader so i can configure the setup im buying from you the same way? any help would be Great!

If you mean the machine wiring harness, no. That is a dealer item.