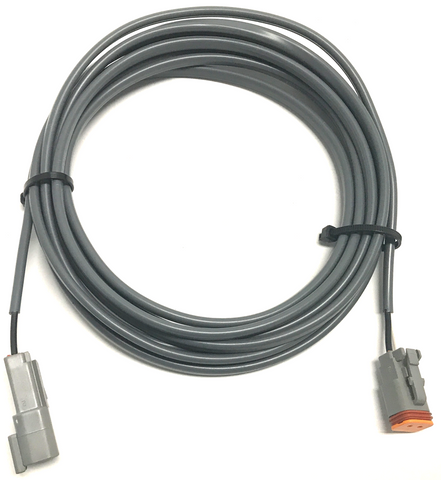 Adapter Cable Extension - SG-DTR-DTP-144 | Skid Steer Genius
This extension works with our Single Switch Kit and Y-Adaptors to extend controls up to 12 feet. Works great on your Cat Dozer Blade to any brand without electrical application.
---
We Also Recommend
---
What do I need for my caterpillar skid steer to show the slopes and grades on display screen ( like having caterpillar smart attachment ) but using after market dozer blade?

You would probably need to talk to CAT and add their controller to your blade.  The blade would need a 4 way control valve to be added.  I figure all of this from CAT will cost you about $6000

does this fit the SG-7P-DT2?

Yes, but it is power only.  No controls.  Turn on the key and there will be 12 volts non-controllable.  Is that what you are expecting?